Stop Coasting Through Life on Auto-Pilot and Complacent With the Status Quo
Live a Life You Love and Deserve
Through a 60-Day Life Planning Level-Up Roadmap
Unlock Your Full Potential!
Discover Your True Purpose!
Achieve Your Most Ambitious Goals and Dreams!
Let me ask you…
Do you imagine a better life for yourself?

Are you tired of not meeting your own expectations for where you should be in life?

Do you wake up feeling some sort of way, when you think about all you have to do and it's still not leading you to where you want to be, fast enough?

Do you want a breakthrough in your life, but honestly don't know where to begin?

Do you want to achieve your dream life without wasting time doing things that don't work?

Do you want to be you, but only better?

Does it feel like your life is stuck and you want to get unstuck?

Are you putting your happiness on hold until some day in the future?

Do you want and deserve more love, health, wealth or happiness?




If you answered YES, you're in the right place and don't worry, I totally get you. I've been in the same exact situation and I know what you really want!
You want to let go and overcome your greatest fears and limiting beliefs.

You want to be confident in who you are.

You want the self-esteem of a rock-star!

You're craving meaning and fulfillment in your life.

You want to live a happy and successful life.

You want to chase your wildest dreams and make it your reality.

You want to utilize your unique gifts and talents to contribute to something greater than yourself.
You Can Turn Your Dreams Into Reality!
Are you ready to discover your purpose,
start doing what you love, fall madly in love with yourself,
and create a fun and fulfilling life?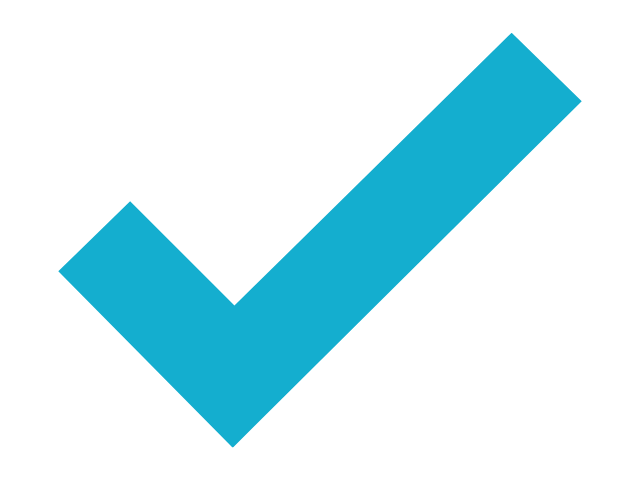 Stop going through the motions of life and to start living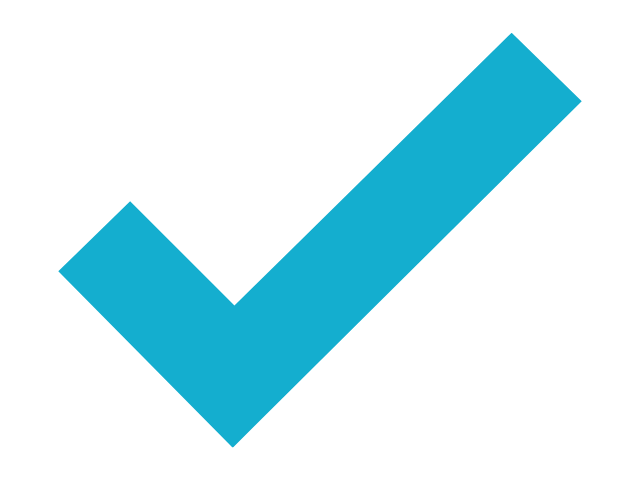 Get crystal clear on your values and purpose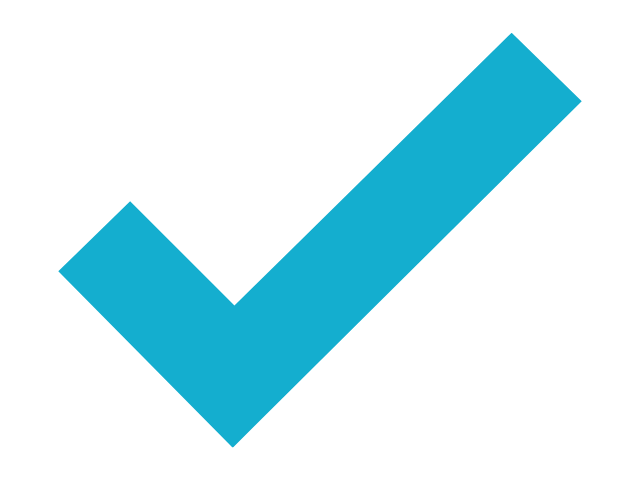 Heal old wounds that have negatively impacted you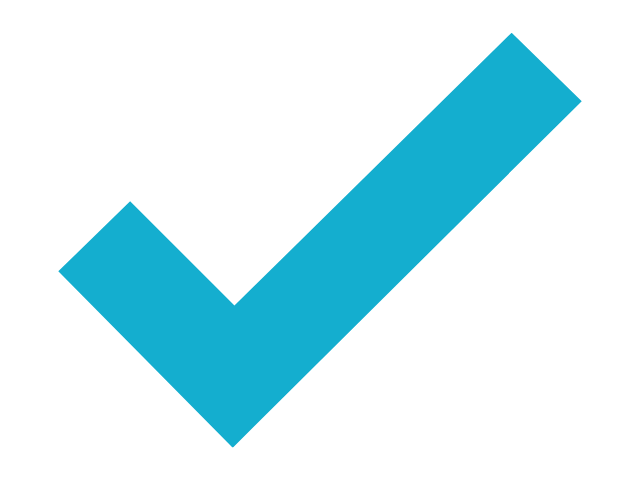 Achieve your wildest goals and dreams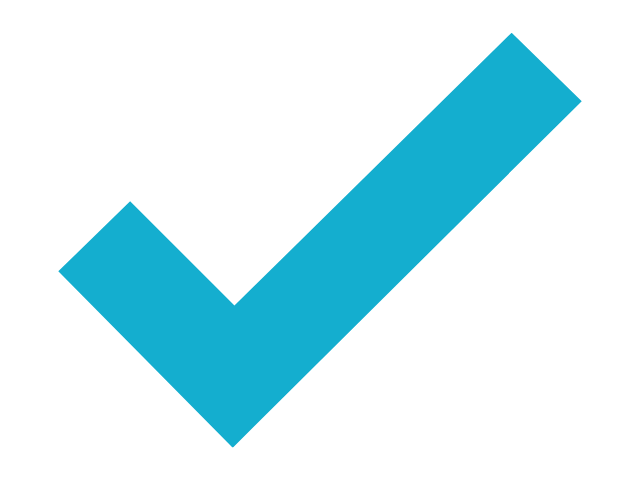 Create a life that makes you jump out of bed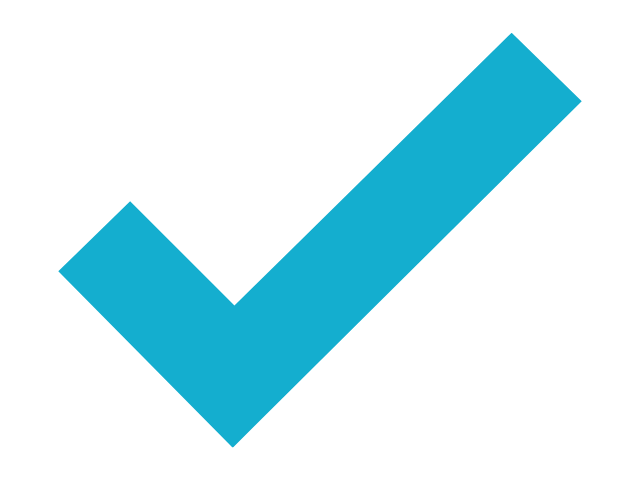 Identify your super powers – your gifts, passions and values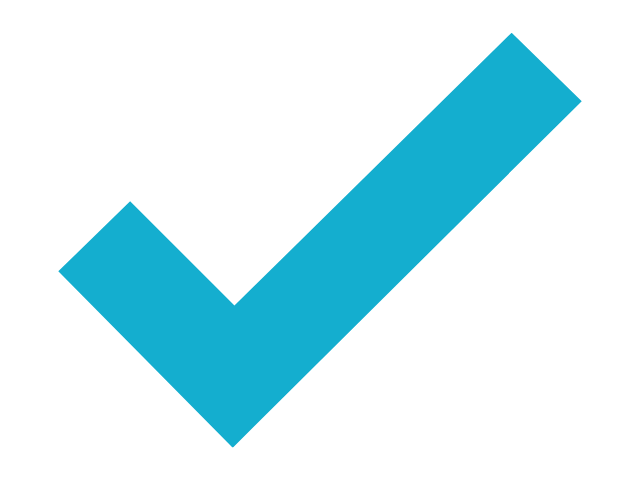 Map out your dream life vision (love, career, wealth, lifestyle, travel & more)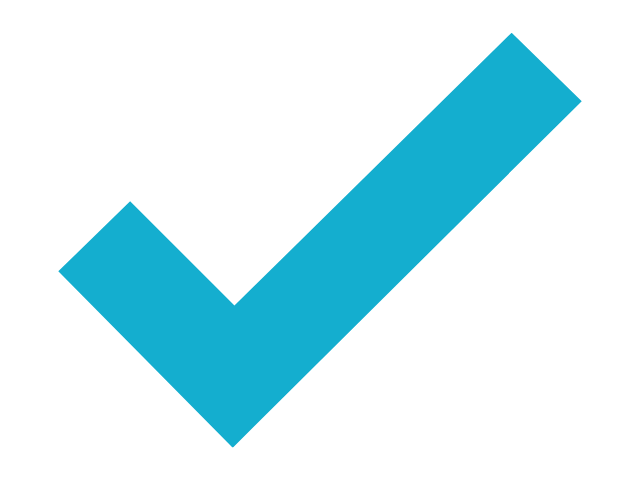 Discover how your beliefs and thoughts have blocked your dreams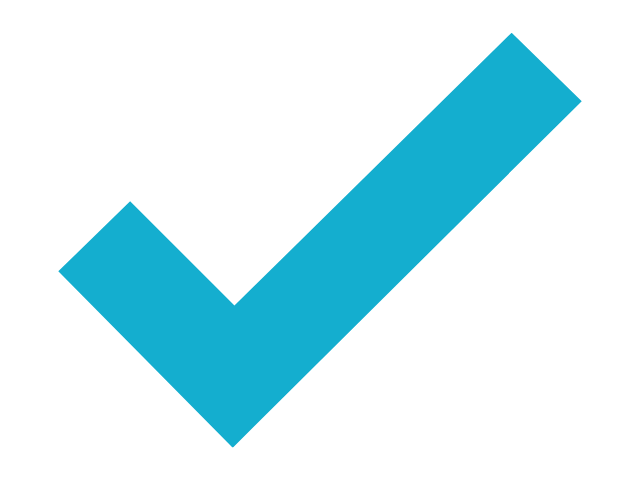 Understand your fear, where it comes from and what to do about it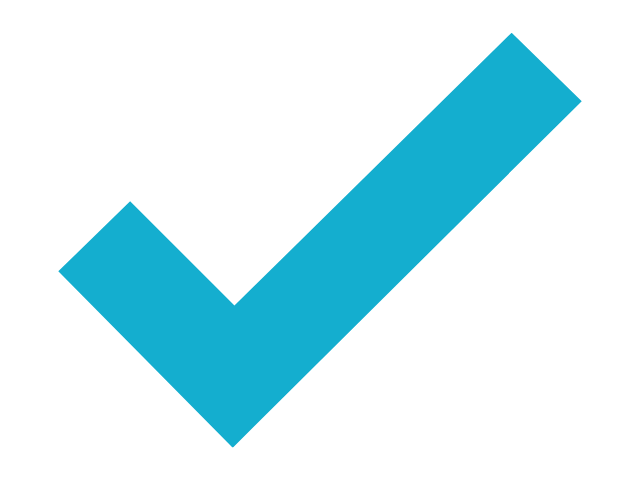 Learn how to live in the present, have fun, be on purpose and slow down time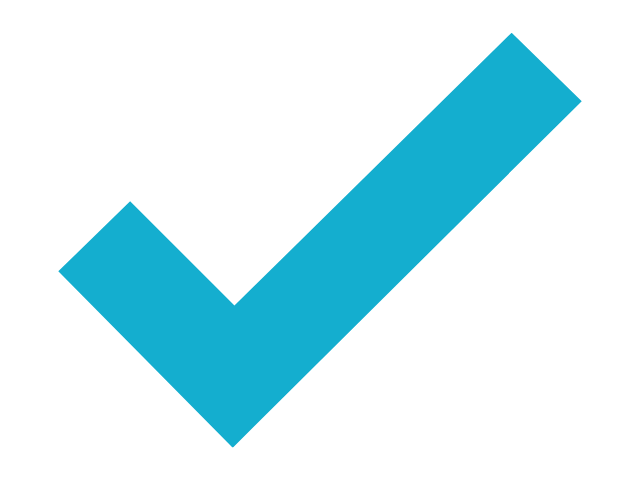 Find your passion and uncover your life purpose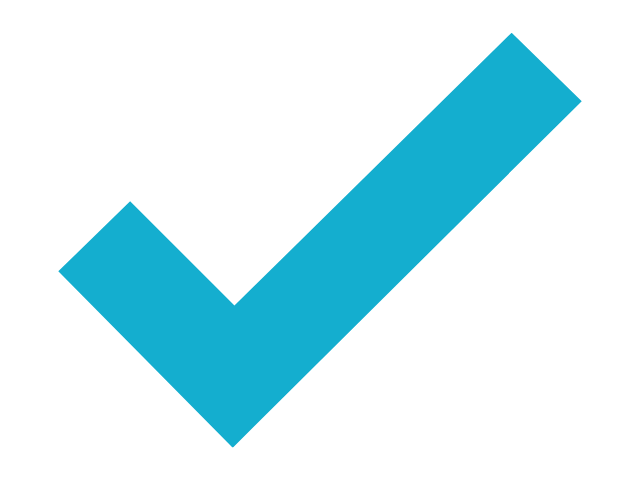 Get in touch with your core values and true beliefs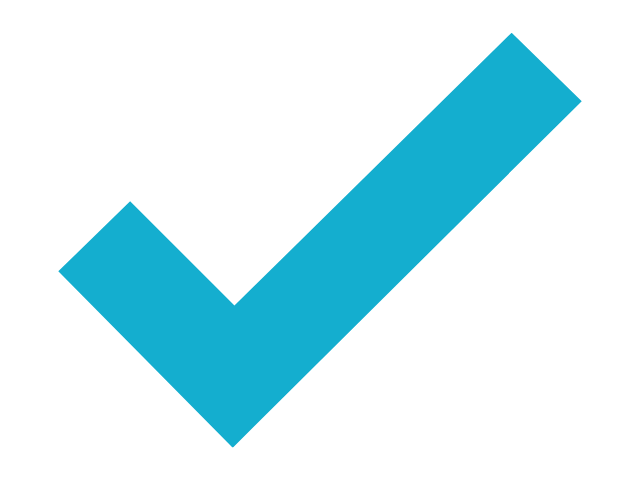 Uncover your life's "big why" and experience more joy and fulfillment in everything you do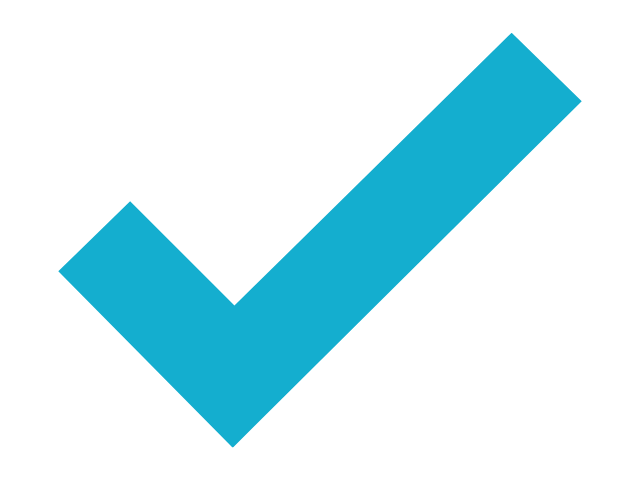 Stop settling for less than what you deserve and get more of what you want
Are these things you want?
If so, then you are not utilizing your full potential and there is a
gap between the life you're living now and the life you want to live.
That changes here and now.
At the end of this course you'll have more clarity, direction,
and motivation to create your best life yet! Are you in?
I am going to show you exactly how to
get clarity and achieve the life you
always wanted and deserve.
This course is right for you if…


You're tired of feeling stuck, confused, or lost in life
You're ready to make important promises to yourself (and follow through on them this time)
You understand that big change comes from consistent action, every day
You want to feel confident and empowered in yourself
You're ready to achieve great things and know that everything you want can (and will) be yours
You like information delivered to you in an organized manner with step-by-step instructions
You're ready to learn about yourself and make positive changes in your life
You want to wake up excited and thriving each day
You are ready to focus solely on YOU to get crystal clear on what you want to be, how you want to feel and what you want to do
Experience the Complete Proven
System for Taking Your
Life to the Next Level!
Eliminate Lingering Limiting Beliefs
Address and overcome any underlying doubts to position yourself for extraordinary levels of success. No matter what obstacles stand in your path, or where you're starting from.
Discover Ways to Always Take Action
Learn how to become far more resilient in the face of adversity and unexpected setbacks to guarantee unconditional action in your life and reach your biggest dreams - faster than ever.
Overcome The Blocks Holding You Back
See how to break free of the scarcity blocks that are poisoning your ability to achieve unlimited abundance. Instill new empowering beliefs into your subconscious mind.
Let Go of Your Fears
Discover a way to permanently transform your limiting beliefs. Let go of the fears, doubts, and inner resistance which have been stealing your time, your income, and your dreams.
Gain Clarity on Your Goals
Start experiencing what it's like to live your ultimate life. Create a crystal-clear vision of your goals while developing the intuitive ability to make the best decisions at the snap of a finger.
Attract Loving Relationships
Lay a foundation for attracting and building genuine relationships. Uplift your entire being and enable total self-love, as you radiate true joy and always feel like you're good enough.
Rekindle Your Happiness in Life
Reignite the passion, enthusiasm, joy, and excitement you once had to create an unstoppable momentum as you strive for greater abundance and freedom in your life, and find inner peace.
Are you feeling the weight of the world right now?
Maybe you feel stuck, anxious, overwhelmed, full of self-doubt, and worried about the future...

First, please understand that this is normal. There are so many things happening on a global level. Second, please understand that you don't have to feel this way any longer! Imagine if you were finally able to overcome your stress and worry, gain financial freedom, and live a life of purpose and passion! It's all entirely possible!
This life-clarity course will help you do just that!
Gain all the tools you need to take your life from mediocre to magical. Now is the best time to live a joyful life of abundance, freedom, and purpose.
Upgrading Your Life Will Help You…
Achieve Your Dream Life
-Using the Law of Attraction, and intention setting that actually works, you will see results beginning on day one. This masterclass has all the tools you need in order to understand the Law of Attraction and use it in all areas of your life.
Build Confidence and Self-Worth and Love
Using many different modalities, you will learn how to feel more confident in yourself, your abilities, and your dreams. You will also gain an understanding of many self-care and self-love practices you can use daily.
Gain Financial Freedom
You will learn to release your limiting beliefs regarding money and how to use your mindset to create a life full of abundance.
Overcome Stress, Anxiety, and Worry
This course will provide the tools you need to use uncertainty to your advantage. You will learn how to manage your stress and stop worrying for good.
Discover Your Purpose
If you have been having a difficult time discovering your passions, Upgrade Your Life will provide the necessary guidance and tools for you to find what lights you up inside -- and make it a reality, too.
Let go of Fear, Limiting Beliefs, Self-Doubt
Your fear, limiting beliefs, and self-doubt may be the biggest things that are holding you back. This course provides numerous integrative journal prompts and methods for letting go of these, so you can live with joy and complete confidence.
INTRODUCING
The Ultimate YOU!
Clarity Curse
The full step-by-step guide that moves you from living underneath your own expectations for yourself to Living Your Best Life Today!

I've put everything I've learned into this course from the last 10 years of my own clarity journey.

How to Create Your Dream Life is an 8-module course designed to help you stop settling for an average life and start dreaming of and living the amazing life of your dreams! If you are tired of just getting by, living a mediocre life, and you have an intuitive feeling that you were born for a life of excitement and abundance, this course is for you! It's time to stop settling for average and letting life happen. It's time to start happening to your life and living the life of your choosing--the life of your dreams!

This one small step today will go a long way towards preparing for a tomorrow with less stress and a whole lot more joy.
When you join the waitlist, you'll be the first to know when we re-open The Ultimate YOU! Click the button below
I'M READY TO GO. SIGN ME UP!
When you sign up, you'll get access to everything you need to create the life of you always wanted and imagined but had no idea how to achieve it.
You have lifetime access to the entire program, so feel free to work through the program at your own pace so you can fully absorb yourself in each exercise and not rush the process.
The Ultimate YOU is an eight-week interactive program designed to give you the tools to bring every aspect and vision for your dream life closer to your reality. It's a step-by-step course designed to help you discover your true potential, release what's holding you back, and turn your dream life into reality. Along the way, I discovered who I was and learned to be happy again, know who I was and appreciate my journey. I've learned so much about who I am and what my purpose is in the world. Here's what you can expect to explore each week.
Module 1: Do a Self-Assessment of Your Life
To begin on a solid foundation of growth and success, we need to take some time and do a self-assessment and self-discovery journey of yourself, this way we know what drives your success and motivation to succeed.
MODULE 1 - Inside Man
Module 2: Turn Your Past into Power
To create an extraordinary life and achieve your highest vision, you need to be clear, present, and grounded in the moment. You'll gain deeper awareness of who you are and how you've been showing up in the world – so you can release your subconscious blocks and take control of your life.
MODULE 2 - The Man's Man
Module 3: Create a Clear Vision for Your Life
The most important action taken by successful people is operating with a clear vision for their life. Gain powerful insight into what you really want in all areas of your personal and professional life – and how to align your gifts and passions with your goals to create a life of deep meaning and fulfillment.
MODULE 3 - The Ultimate MAN!
Module 4: Turn Your Dreams Into Reality
The most important action taken by successful people is operating with a clear vision for their life. Gain powerful insight into what you really want in all areas of your personal and professional life – and how to align your gifts and passions with your goals to create a life of deep meaning and fulfillment.
Module 4: Turn Your Dreams Into Reality
Module 5: Master Powerful New Success Habits
We willIt's time to become the type of person who can achieve all your ambitions. Learn Jack's most effective strategies for staying motivated and on target as you work toward your goals – so you can achieve your dreams faster and with greater ease, no matter what life happens to throw at you.
Module 5: Master Powerful New Success Habits
Module 6: Breakthrough to Your New Life
Ensure your success into the future by developing a powerful support system that will help you manifest success faster – and get clear on what you need to do to build on what you've learned and ensure your transformation continues long after you return home.
Module 6: Breakthrough to Your New Life
ModModule 7 : Achieving Life Balance
WeDream about Your Whole Life, Not Just Parts of It! You can success in one area of your life such as your career, but lose your family in the process. There's a way to balance it all out to get what you want out of each area of your life and not to be an unbalanced wheel.
Module 7 : Achieving Life Balance
Module 8: Time to be The Ultimate YOU
It's time to stop talking about and time to start being the ultimate version of yourself. It's time to start living your amazing and dream life and in this module we will show you how.
Module 8: Time to be The Ultimate YOU
Get instant access to
The Ultimate YOU Clarity Course today!
The Ultimate YOU! Clarity Course ($4,997 Value)
Clarity Roadmap 1:1 Session ($197)
6 Month of The Ultimate YOU Mastermind ($997 Value)
Developing Your Personal Brand ($497)
Getting Back to Happy ($297)
Designing Your Life's Manifesto ($197)
The Vision Boarding Course ($197)
Declutter Your Life in 30 Days Course ($197)
Private Facebook Support Group ($97)
Lifetime Access With Upgrades (Priceless)
Total Value:
$7,673

But When You Enroll Today, You'll Get Access To Everything For Just:

A SINGLE PAYMENT OF
$997
My "This Isn't For Me"
Money Back Guarantee
Taking risks is the spice of life! However, if for some reason you are not satisfied with the program (I think you'll love it, but just for peace of mind), I offer a 30 day money back guarantee. You will have 30 days to go through the course and if you decide that after implementing the tools and doing the exercises that it's not for you, I will give you a full refund.

That's right give it a try completely risk-free for 30 days, and if you don't simply love these lessons, simply ask for a refund. No questions asked.

Past Participants Agree: This program will exceed your expectations!!!

Sometimes the best thing to do is to get out of your own way to become The Ultimate YOU.
You've stayed stuck and played small for so long. Stuffing your feelings and your dreams deep, deep down so much so "mediocrity" has become the status quo. It's time to change all of that. I know you've read the books, listened to the podcasts and maybe, even tried a bunch of different things. But you still feel… STUCK in this lackluster life, drowning in responsibility and actions, but no of which are moving you towards your own personal happiness and achievement you see for yourself.

Because what you really need is to become The Ultimate YOU!
The Ultimate YOU makes action plans out of your goals, dreams and aspirations with tangible and tactical steps to take. Delivered in an easy-to-understand framework so you can walk away with the confidence and clarity you need to smash through cycles of self-doubt and past hurts to break down the wall between your success and you, so you can finally be the person you really are, and create the life you truly want and deserve.

Create the dream life you have always wanted and deserve with me today.
"I sit back in amazement. I feel like my true self now. My life, my dreams feel completely revived to me now. You helped me more than you know, Marlon. Before, I was afraid to think about me and what I want and now I truly believe the sky is the limit now! THANK YOU! "
Janine
"I feel so much better about the direction and clarity I have on what I'm doing to bring about my ultimate life. I feel reassured that I am doing a good job, that I'm taking care of myself to be my best self, someone I'm proud to be. That makes me quite happy. Thank you, thank you, thank you. "
John
"This course helped me clarify, focus and importantly give energy to the effort required to create a dream life for my family and I. Thank you for creating an impactful course. Since I was a child, I have always been a dreamer and looking to make life even better. As a working mom and wife, life can be hectic. This course supported me to create the time to find myself and dream again "
Lisa
"These lessons are changing my life! Writing about what I want has definitely given me direction, a feeling of power, peace and joy. I am moving in a positive direction. So thankful I signed up for the ultimate you course! "
Deidra
Discover the Step-by-Step Roadmap to Unlocking Your Full Potential and Creating the Life of Your Dreams
The Ultimate YOU clarity course is a proven process of self-discovery, goal-setting, and achievement that will help you overcome obstacles that have been holding you back from showing up as your best self – and unlock your innate capacity to achieve any goal you can imagine.

But this powerfully transformative program isn't just a blueprint for becoming rich and successful. Sure, it's great to have financial abundance, but success is more than money.
Success is about doing what you love, having rich and meaningful relationships with others, enjoying peace in your life, feeling deeply fulfilled in everything you do, and making a difference in your community.
I want you to be challenging yourself and spend every day excited about what you're doing - not sitting around living a status-quo life.
Say "no" to a life without purpose or direction... and discover the proven step-by-step system that will guide you toward the live you were meant to have.

Do you feel like this:
Feeling meh about your life, and wondering if this is all there is?
Itching for adventure or something new (and covid hasn't helped)
Tired of living in limbo and feeling like you're going in circles
This "someday" concept is for the birds, I'm tired of putting my goals on hold.
Instead of waiting for the perfect time to do that thing
you've been thinking about, how about jumping on it today?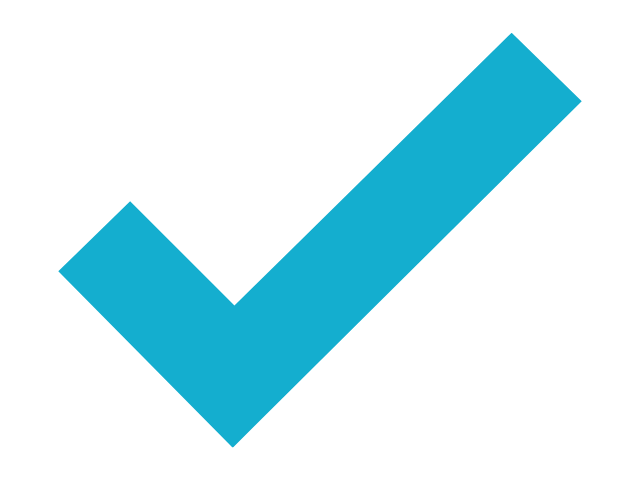 Be more dedicated to your passion/hobby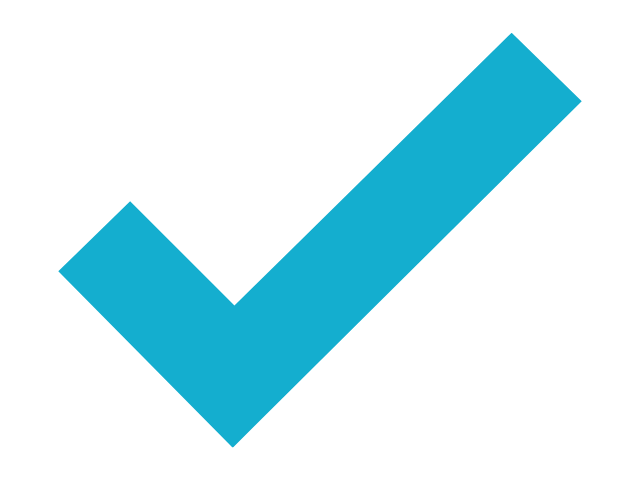 Complete items off your bucket list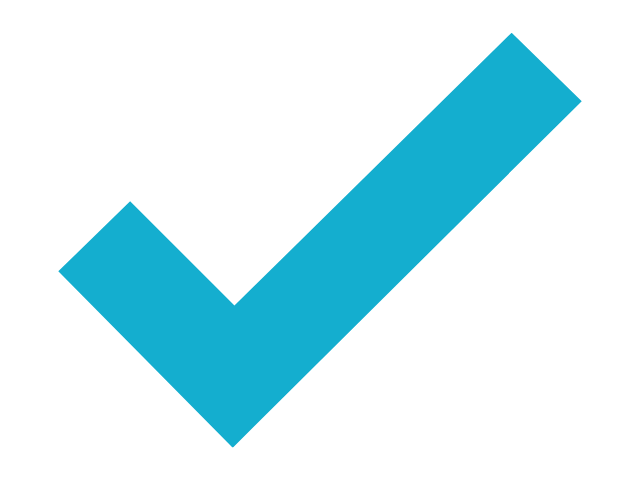 Writing that book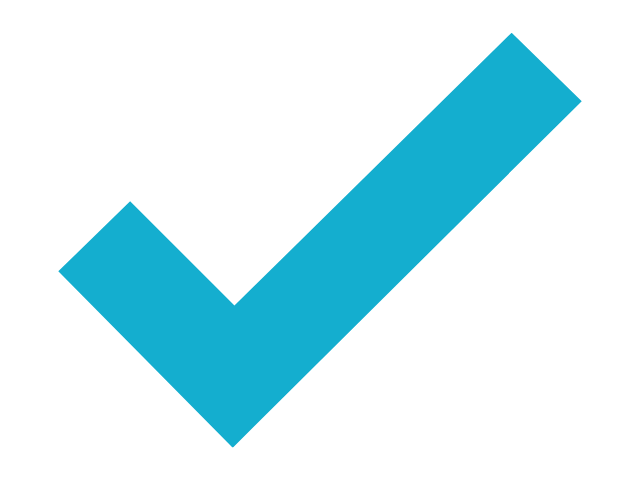 Traveling the world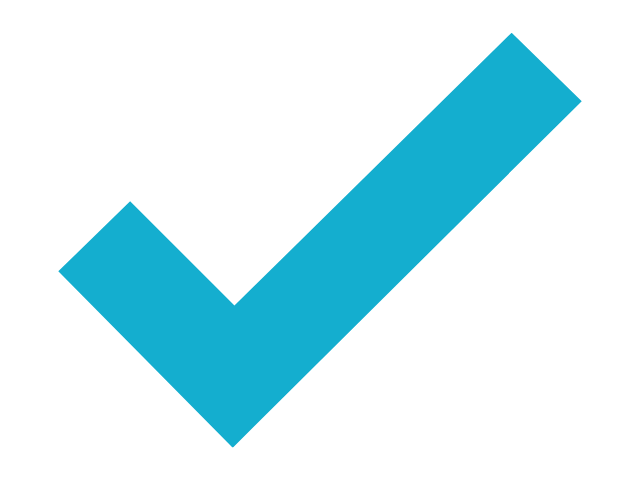 Buying your dream house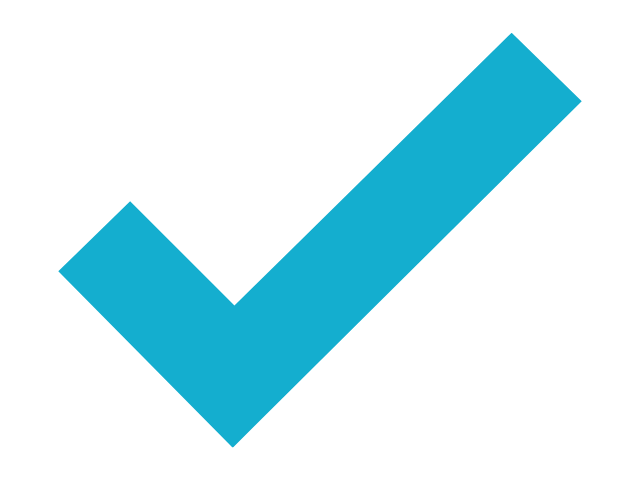 Running a 5K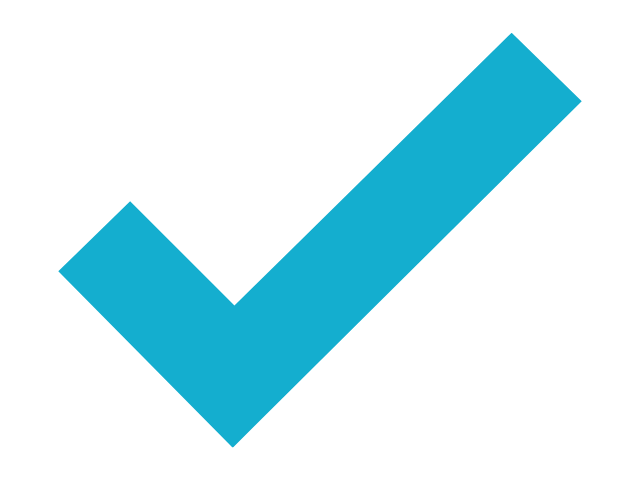 Finding the love of your life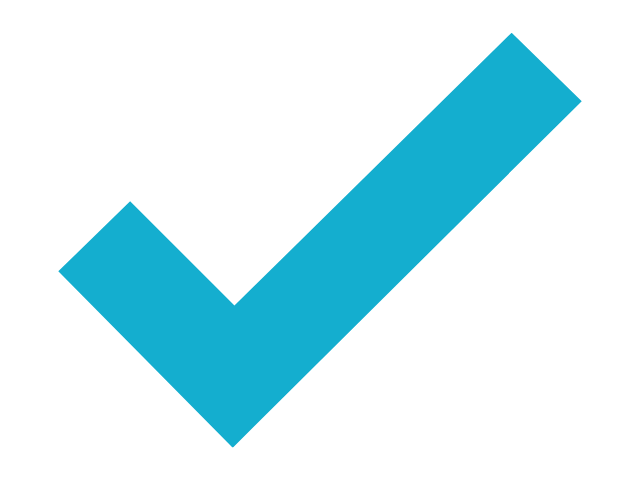 Starting your business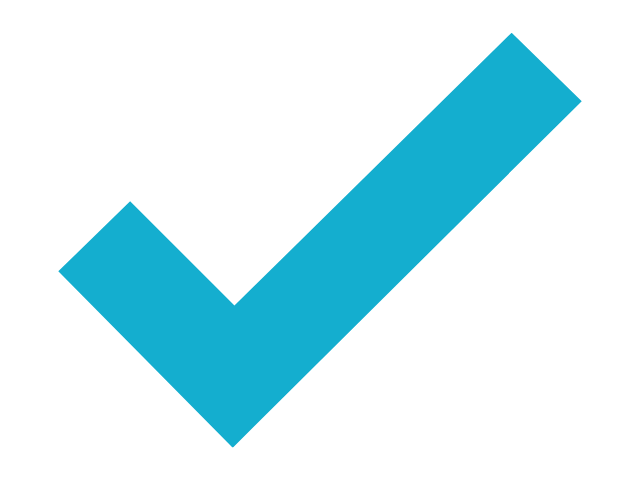 Changing careers or getting that title you wanted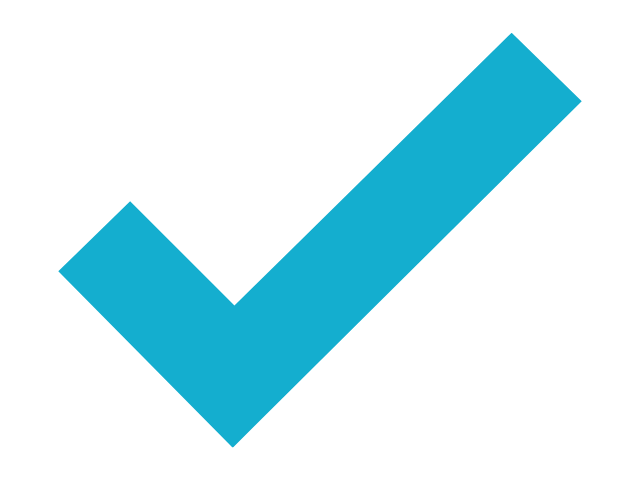 Launching your blog or podcast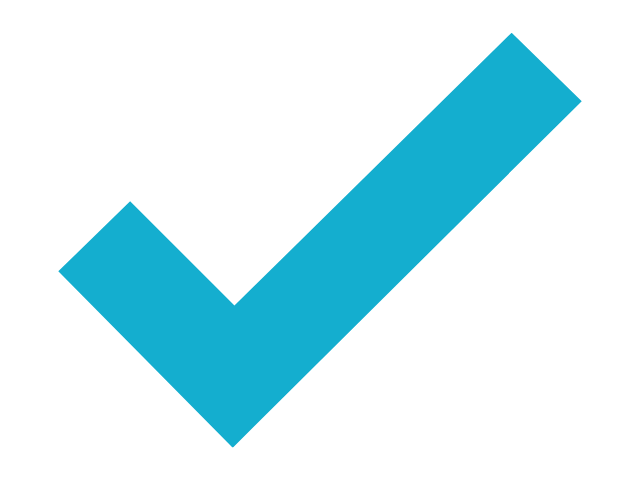 Getting that degree or certification

The Ultimate YOU will walk you through achieving and accomplishing everything you put your mind to with a little reverse engineering and scheduling, you can take realistic, small steps that lead to BIG audacious goals.

"The Ultimate YOU helped me get clear on my true purpose and passions, and understand how to get there without knowing all the "hows". At times in my life, I've been held back by negative beliefs and self-doubt. Thankfully, the course provided many practical tools to help me overcome these. I feel so much more at peace, confident, decisive and more present. The course is perfect for anyone looking to dive deeper into self-discovery, grow into the person they hope to be and make life changes stick – whether big or small."
Dominique
"I feel more happiness in my life, more peaceful and more confident to follow my dreams. I gained an overall picture of what a good life truly is. Since taking the course, I now know I can reach my goals, conquer my fears and truly experience life by being in the present. I am excited and so grateful for the course material!e."
Mark
"The Ultimate YOU made me discover so much about myself. I got over so many fears and realized I can do anything. ."
Jill
"As a college student, I was feeling overwhelmed by the various paths my life could take and I felt stuck and burnt out. This course helped me connect the dots with regards to my life path and it got me motivated to pursue my passion! The program is simple and really easy to follow. The exercises on finding my limiting beliefs was extremely helpful. Since finishing this course, I feel empowered to face uncertainty, confident in my ability to follow my inner voice!"
Boogie
Have a question about The Ultimate YOU?
How long will I have access to the course?
How long will it take for me to complete the course?
When will I get the course?
How is the course delivered?
Is this course good for women or men?
What if I fall behind or now is not a good time?
What if I need help or have additional questions come up?
What if I am not ready to start?
What if I cannot afford this right now?
Can I purchase from anywhere?
What if I am too busy and have no time in my life for this now?
What if I don't think it will work for me?
Can I sign up at the next opening?